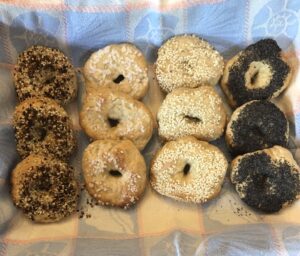 Order Bagels and Bialys Here:
What's the best way to store bagels? 
https://www.thebagelclub.com/how-to-keep-bagels-fresh
NEED A WEBSITE?  Need help with an exisitng Website?
You don't always know what you want or need on a website. Do you want a simple website  or some changes on an existing site?  Do you need someone to help you, due to lack of  time or skillset?  I can be of assistance in this arena. 
Please contact me here: http://www.bagelsfromnh.com/contact-me